E – Human Resource Management System Launched 
Shankar School of Banking
December 26 , 2020
56
NATIONAL NEWS
DGT - MSDE inks pact with MICROSOFT and NASSCOM FOUNDATION
The Directorate General of Training (DGT) joined hands with Microsoft and NASSCOM Foundation to provide a digital content for ITI students

DGT has launched an online learning platform called the Bharatskills in Oct 2019, a Central Repository for skills.

Nearly 1,20,000 students in around 3000 ITIs pan-India can be benefited by this digitized e-learning module via the Bharatskills portal since its launch.
Swachhata Abhiyan Mobile Application launched
Union Minister for Social Justice and Empowerment Shri Thaawarchand Gehlot launched a Mobile Application "Swachhata Abhiyan"

The application was launched for the purpose of collecting and providing analytical database of location of insanitary latrines.

The application was developed to identify and geotag the data of insanitary latrines and manual scavengers so that the insanitary latrines can be replaced with sanitary latrines
E – Human Resource Management System Launched
The E- Human Resource Management System was launched by Union Minister of State for Personnel, Public Grievances & Pensions Dr Jitendra Singh.

This system helps in providing all details such as service book, leave, GPF, Salary etc

This system also helps the employee as well as the management to access and process records and files, assist in decision making, minimalizing manual entry of data, e-Signing and so on.
Innovation Challenge for Developing Portable Devices to Test Drinking Water Quality Launched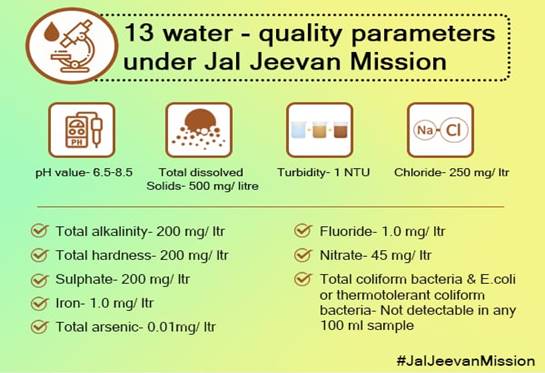 The National Jal Jeevan Mission has launched an innovation challenge in partnership with Department of Promotion of Industry and Internal Trade to develop portable devices for water testing.

The aim of the innovation challenge is to ensure that water sources are tested at various locations, at different levels

Jal Jeevan Mission is under implementation in partnership with the States to enable every rural home to have tap water connection by 2024.
First batch of Indian Institute of Skills launched
The first batch of Indian Institute of Skills was launched by TATA and the Skill Ministry in Mumbai.

The institute is a joint initiative between Ministry of Skill Development & Entrepreneurship (MSDE), Government of India and Tata Indian Institute of Skills.
Facts:
Union Minister for Skill Development and Entrepreneur: Dr. Mahendra Nath Pandey
MISCELLANEOUS
42nd Ramsar Conservation Site in India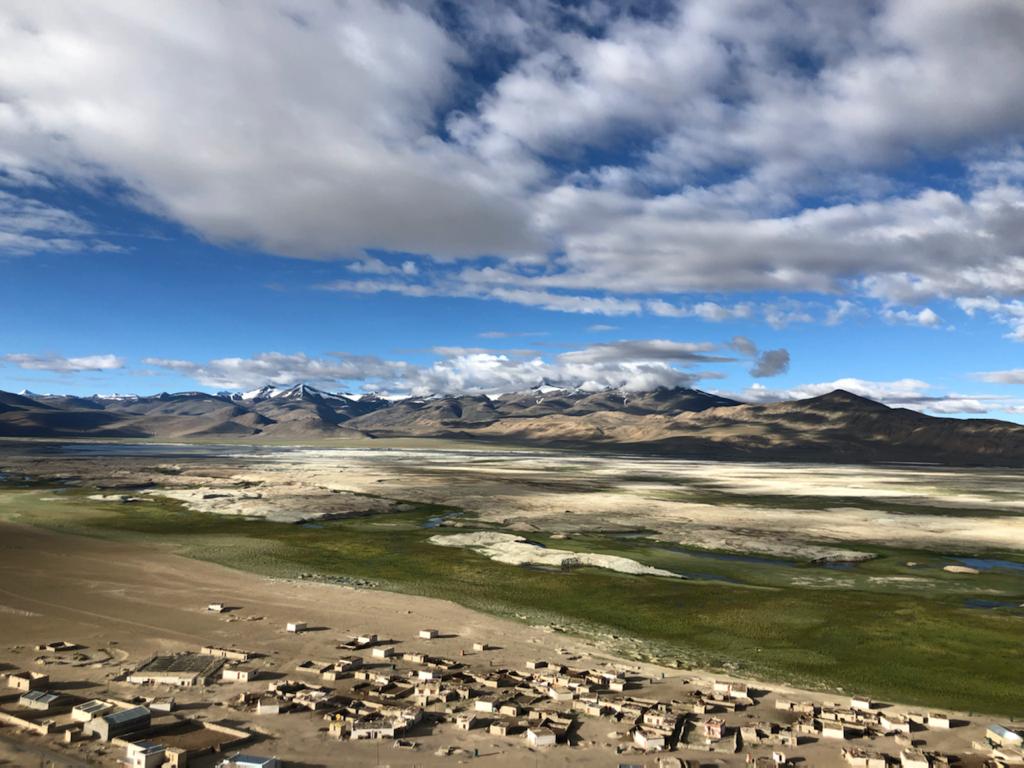 Tso Kar Wetland Complex in Ladakh was added as the 42nd Ramsar site in India.

This becomes the 2nd such site in the Union Territory.

The Tso Kar Basin is a high-altitude wetland complex situated in the Changthang region of Ladakh, India, consists of two principal waterbodies:
Startsapuk Tso, a freshwater lake of about 438 hectares to the south

Tso Kar itself, a hypersaline lake of 1800 hectares to the north
It is called Tso Kar, meaning white lake, because of the white salt efflorescence found on the margins due to the evaporation of highly saline water.

The Tso Kar Basin is an A1 Category Important Bird Area (IBA) as per Bird Life International and breeding areas of Black-necked Crane (Grus nigricollis), Great Crested Grebe (Podicepscristatus), Bar-headed Geese (Anserindicus), Ruddy Shelduck (Tadornaferruginea), Brown-headed Gull (Larusbrunnicephalus), Lesser Sand-Plover (Charadriusmongolus) and many other species
IMPORTANT DAY
National Governance Day
The National Governance Day is observed on 25th December every year on the Birth anniversary of former Prime Minister Atal Bihari Vajpayee.

Good Governance Day is celebrated to enhance the welfare and betterment of the people.
Datewise Archives - Current Affairs