Daily Current Affairs 21/04/2021
Shankar School of Banking
April 21 , 2021
352
NATIONAL NEWS
Startup India Seed Fund Scheme
The Fund aims to provide financial assistance to startups for proof of concept, prototype development, product trials, market entry, and commercialization.
The Scheme was announced by PM during the 'Prarambh: StartupIndia International Summit' held on 16th January 2021.
Rs. 945 Crore is set for or providing seed funding to eligible startups.
An online portal and an Experts Advisory Committee (EAC) has been created by DPIIT to execute and monitor the Startup India Seed Fund Scheme.
Indigenously built Aircraft inducted into Indian Navy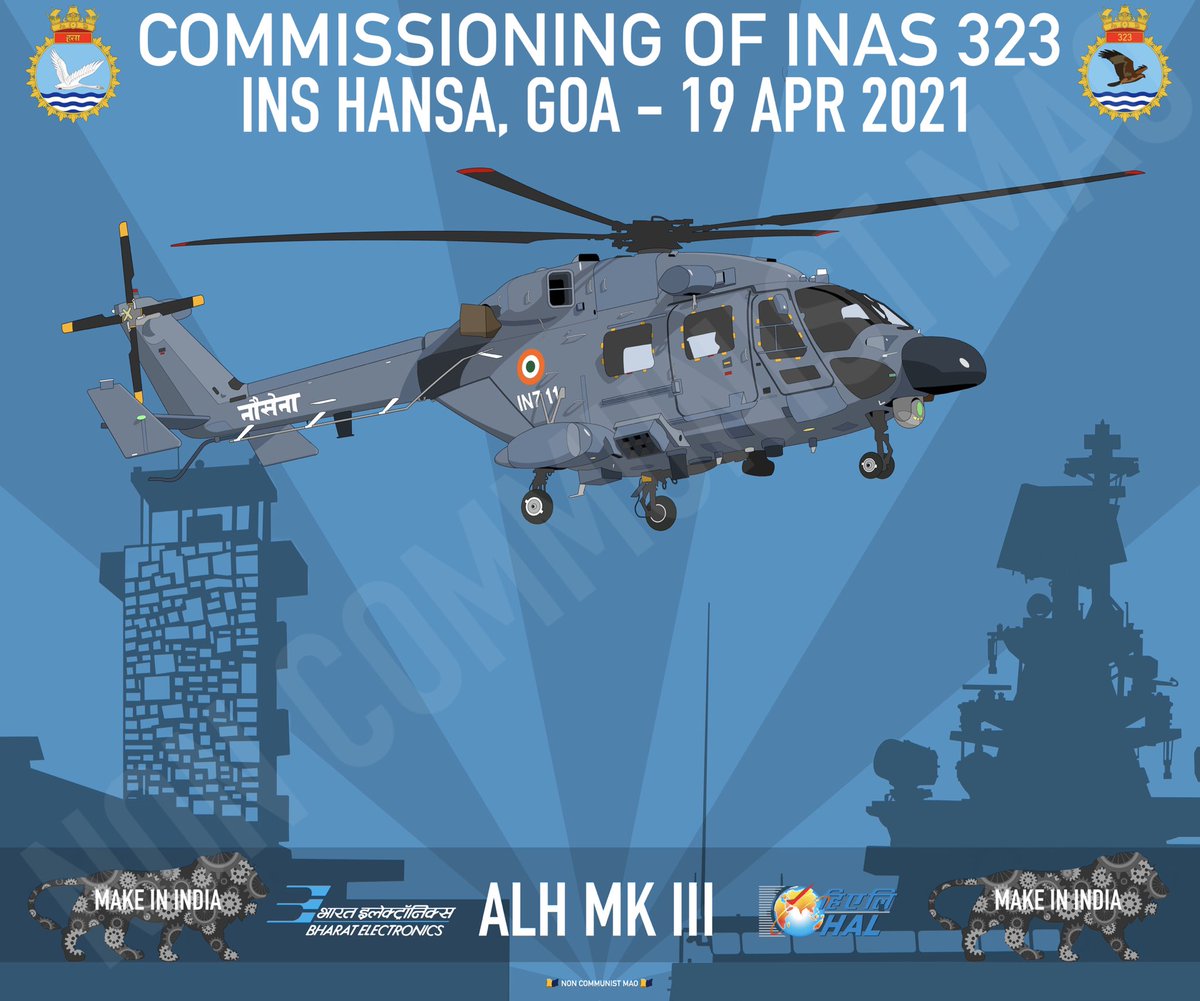 Indian Naval Air Squadron (INAS) 323, the first unit of the indigenously built ALH Mk III aircraft, was commissioned into the Indian Navy in Goa.
The ALH Mk III is a multirole helicopter with Shakti engine manufactured by Hindustan Aeronautics Limited (HAL).
The helicopter can be used for Search and Rescue, Special Operations and Coastal Surveillance.
INTERNATIONAL NEWS
MoU between CCI and CADE
The union cabinet has approved the MoU signed between Competition Commission of India and the Administrative Council for Economic Defense of Brazil.
Section 18 of the Competition Act, 2002 permits CCI to enter into any Memorandum or arrangement with any agency of any foreign country for the purpose of discharging its duties or performing its functions under the Act.
SPORTS NEWS
Asian Wrestling Championship
The 34th Asian Senior Championship was held recently in Almaty, Kazakhstan.
India became the 2nd runner-up in the game with 14 medals - 5 Gold, 3 Silver & 6 Bronze.
Mirabai Chanu placed a new world record by lifting 119kg. The previous record was 118 kg lifted by her.
The following are the winners from India:

GOLD MEDAL

Ravi Kumar Dahiya – 57 kg Men's freestyle
Vinesh Phogat – 53 kg Women's freestyle
Anshu Malik – 57 kg Women's freestyle
Sarita Mor – 59 kg Women's freestyle
Divya Kakran – 72 kg Women's freestyle

SILVER MEDAL

Bajrang Punia – 65 kg Men's freestyle
Deepak Punia – 86 kg Men's freestyle
Sakshi Malik – 65 kg Women's freestyle

BRONZE MEDAL

Karan Mor – 70 kg Men's freestyle
Narsingh Yadav – 79 kg Men's freestyle
Sanjeet – 92 kg Men's freestyle
Satyawart Kadian – 97 kg Men's freestyle
Seema Bisla – 50 kg Women's freestyle
Pooja Sihag – 76 kg Women's freestyle
IMPORTANT DAYS
World Liver Day
World liver day is observed on April 19 every year, to spread awareness about the liver-related disease.
The liver is the second largest and the most complex organ in the body, except the brain
ONE-LINE FACT
Great Indian Bustard is the state bird of Rajasthan.
Datewise Archives - Current Affairs