BioAsia 2021 Forum meet inaugurated
Shankar School of Banking
February 23 , 2021
23
NATIONAL NEWS
BioAsia 2021 Forum meet inaugurated
The two-day BioAsia 2021 Forum was inaugurated by Telangana Minister for Industries and Commerce & IT KT Rama Rao.
BioAsia is an event focusing on biotechnology and bio industries all across the world.
The event aims to enhance, encourage and enrich latest innovations, technologies and discoveries in the field of biotechnology.
The theme of BioAsia Summit 2021 is "Move the Needle", held in Hyderabad.
Bharat Biotech won the Genome Valley Excellence Award 2021 during the event.
PM inaugurated Rail Projects in Bengal
Prime Minister Narendra Modi inaugurated railway projects worth ₹3000 crore in West Bengal.
This involves the Extension of Metro line, doubling of Azimganj-Khagraghat road section, passenger and freight movement between Howrah and Mumbai.
BUSINESS NEWS
K-Shaped Recovery in Realty Sector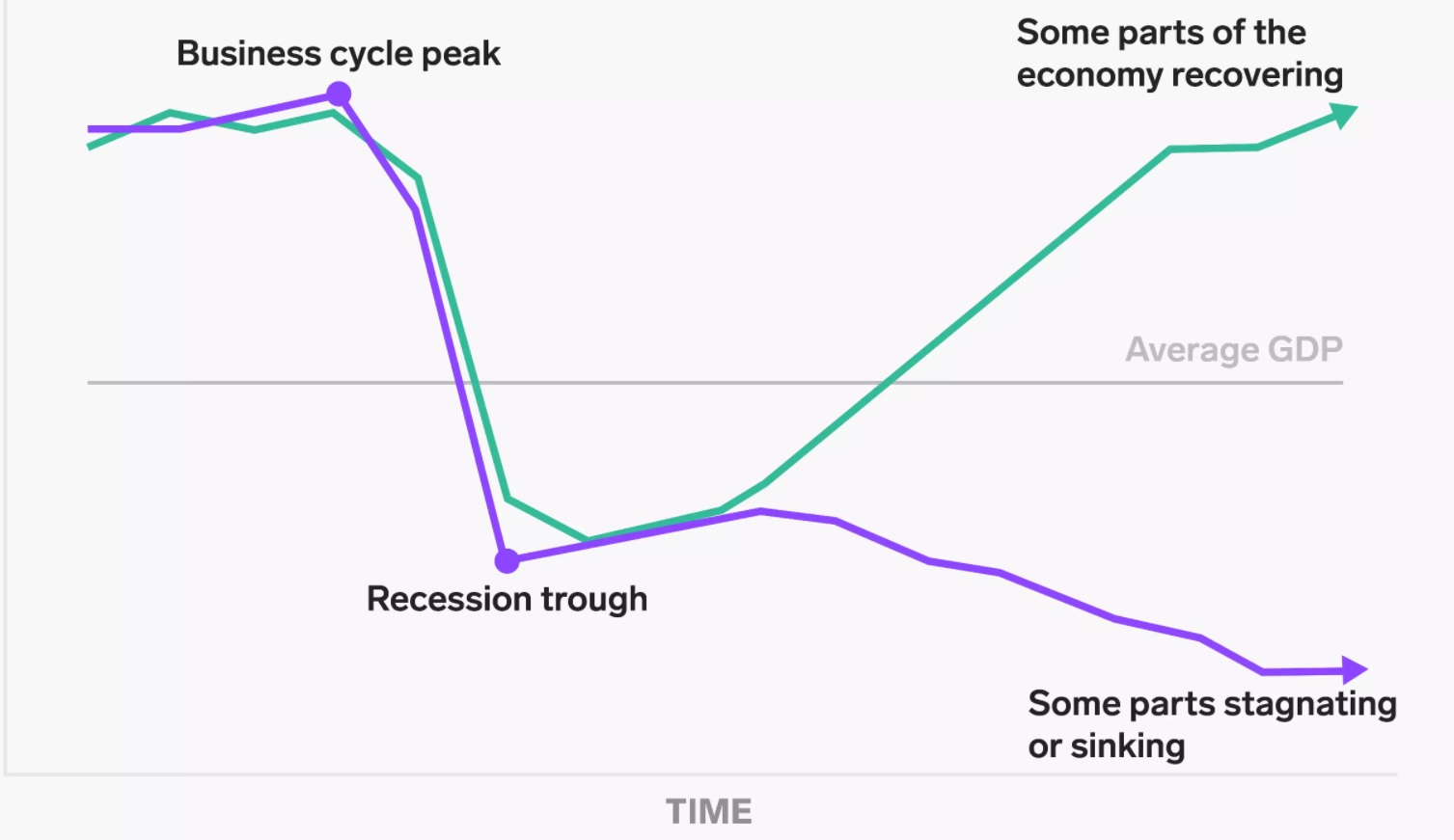 A report says that the residential realty sector in India is undergoing a K-Shaped Recovery.
The K-Shaped recovery is occurred when only few big market players can thrive while small investors are affected.
In Indian Realty Sector, the access to credit and demand consolidation helped the large players grow and the small rival companies are struggling.
Investment through P-Notes dipped
Investment through Participatory notes in the Capital Market is reduced to ₹84,976 crore on 31st January 2021.
The P-Note investment hit the 31-month high on December 31st, 2021 at ₹87,132 crore.
P-Notes are issued by the Foreign Portfolio Investors to overseas investors who wish to participate in the Indian Stock Markets without registering themselves directly.
AWARDS
Sir Jehangir Ghandy Medal
Prestigious Sir Jehangir Ghandy Medal for Social and Industrial Peace was awarded to Sanjiv Mehta by XLRI-Xavier School of Management.
Sanjiv Mehta is the Chairman and the Managing Director of Hindustan Unilever.
APPOINTMENTS
Chairman of Shriram Capital
Former Civil servant KP Krishnan has been appointed as the Chairman of Shriram Capital.
Shriram Capital is the financial services and insurance entity in the Shriram Group.
KP Krishnan has held key positions in several Ministries of Government of India.
Chairman of Jindal Power
Jindal Power has appointed Anil Kumar Jha as the new Chairman.
Anil Kumar Jha was the former chief of Coal India.
Jindal Power is the subsidiary of Jindal Power and Steel.
Datewise Archives - Current Affairs